Cabinetworks focuses on quality and local workmanship by making all our own cabinets here in our shop. We try to hold a high industry standard using only the best materials we can get our hands on. Every cabinet is built custom at a reasonable market rate to fit your home and maximize space usage. We can match almost any door style in any available species of wood and fit them in any style of cabinet.
Please refer to our projects page for past projects and styles of cabinets.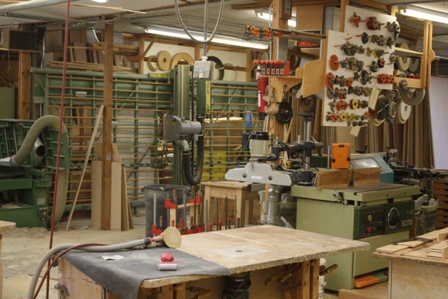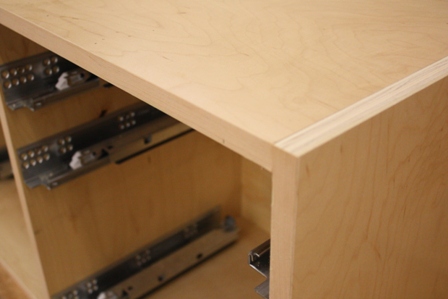 The Cabinet Box:
All our boxes are built using 3/4" prefinished maple plywood interior, unless otherwise specified. All boxes are dowel jointed and have a 1/4" prefinished maple back. These are the strongest, most durable cabinet boxes in the industry. The maple is edge banded on the front edge to match the wood used on the visible faces.
For open cabinets and cabinets with glass doors, we build the boxes using 3/4" plywood in the species that matches the front.
The Drawers:
The drawers are made from 1/2" prefinished maple with a 1/4" bottom on small drawers or a 1/2" bottom on larger or heavy duty drawers that also get heavy duty hardware. These boxes are assembled using biscuits.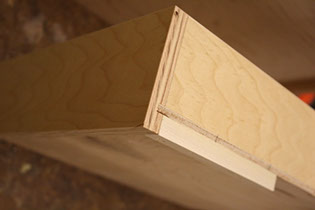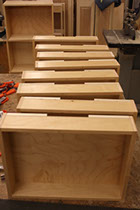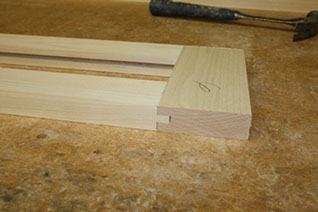 The Doors:
Can be anything you would like. A few options are:
Mortise and tenon with an array of profiles and panels.
Laminate with wood or laminate edge.
Plywood slab with edge band.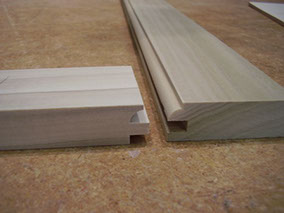 The hardware:
As a standard we use Blum Inserta soft close door hinges.
For our drawers we use Blum motion full extention soft close drawer glides.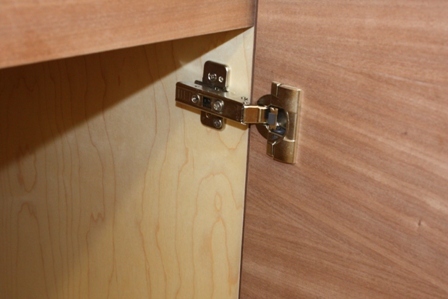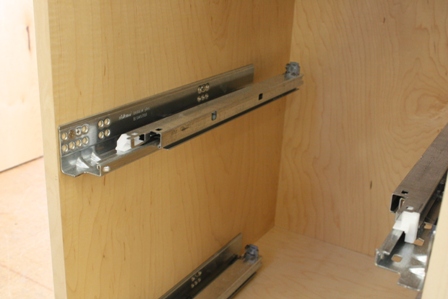 Features:
In addition we can fit your cabinet with hardware such as Hefele, Ducasse, Kesselbommer, Revashelf etc. for space saving ideas and innovation.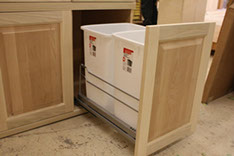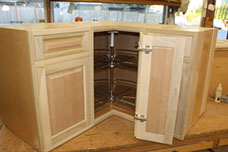 Or we can just make you something special like this.